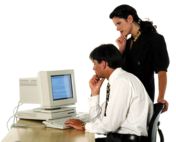 Resources:
Here you will find many resources available for your use. If there is another resource or link that we can provide; please let us know!
HTML resources:

How Do They Do That with HTML?
Techniques and tools for adding dazzle to your HTML documents. review
HTMLUser
ZDNet reviews the latest HTML standards and trends.

Web Monkey: HTML Collection
How to master HTML, frames, and tables. A cheat sheet along with recommended reading and software reviews. review
Dark Side of HTML
A long rant on the various eccentricities of HTML.
Dynamic HTML Guru Resource
Tutorials, templates, and links to other DHTML resources.
HTML 3.2 and Netscape 4.0
A reference to the new HTML 3.2 specification.
HTML 4.0 Specification
W3C proposed recommendation.
HTML Goodies
HTML tutorials, FAQ, free images, and a large JavaScript repository.
Net Mechanic
Put your Web page to the test and get your HTML validated by the Net Mechanic.
Tools for WWW Providers
Tools for Web server management and generation of hypertext.
Database connectivity resources:
Allaire Corporation
Makers of Cold Fusion
Data Direct Technologies
Specializing in direct Data Connectivity solutions
Filemaker
Information on use and technology of Claris' FileMaker database program.
InterDev
Microsoft's InterDev homepage.
Java and Java script resources:
Digital Cat's Java Center
Learn all about Java and JavaScript
JavaScript Guide
Tutorial and reference guide from Netscape. review

The JavaScript Source
JavaScript resource that provides hundreds of "cut & paste" examples for your webpages - all for free.

JavaScriptUser
A guide to what is occurring in the JavaScript programming world.
Computer Animation Computer graphics and animation lessons for greenhorns and graphics instructors alike.
GraphicsUser
Discover reviews of the latest graphics software.

Macintosh Graphics Resources
Large collection of Mac graphics-related links on the Web.
Bohemia Lab
Bi-monthly ezine offering design-related articles, commentary, and Web site reviews.
The Pixel Foundry
Web design tutorials, tips and tricks for Photoshop users, and a backgrounds archive.
Project Cool
Learn to build a better site through examples, forums, and tutorials.
Ultimate Photoshop
Links to Photoshop and digital photography-related sites. Areas include filters and plugins, tips and tricks, and graphics sites.
Web Etiquette
Web site suggestions for designers.
Web Page Awards
Web Page graphic designers from around the world judge and evaluate each others work.
---
Home:
Welcome:
Contact us:
News: