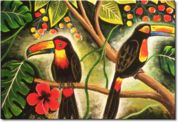 Graphics
Our company origins have been in Graphics and the Multimedia and creation fields. We can provide your web site with consistent and compelling visual graphics with a quick load time. Our graphics will subtly enhance the message that you are trying to convey. We can also create logo's for your company: enhance the graphics in your existing site: or create animated banners for the advertisement of your site.
Graphics and the design of your site:
We will constantly seek your input concerning the look and feel, interface and color schemes of your site. We also will ask you to specify a timed target for your site load time; you will decide whether your site will be graphically rich, or simple and quick. From your input, we will design three small beta sites for you to look at before we proceed with your final design. We will provide all of your graphics and color schemes matching your preferences, and ask for your input along the way.
Logo creation:
We offer our graphic expertise to design your company logo's and other graphic needs. Our philosophy in logo creation is the same philosophy concerning our web design. We ask for your preferences on general design, color schemes and the message that you want to convey, before we sit down to design.
Animated Banners:
An animated banner is often the best way to gain the attention of the user. We can either code your banner mechanism and charge for the application, or develop your banners at a fixed rate.
R
---
Graphic enhancement and site redesign:
We charge by the page in order to improve the look and feel of the whole site. Cost includes improving graphics: adding HTML 5 (animated buttons and layout): improved functionality with a more modern script: etc.
Logo creation:
Rates depending on the size of your company and the use of logo. For an interactive approach to design a logo (with company buy-in and approval), we will generally charge by the hour for a small to midsize company logo's. Call for a quote.
Animated banners:
$500 per web page banner. You will need to give us the exact pixel dimensions of your banner to help us design according to your needs.
---
For a sample of our artwork and graphics, please click on portfolio on the home page.