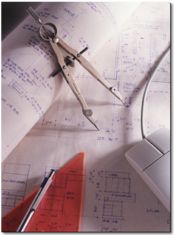 Web application development is our specialty and passion. Whether it is a small intranet web application, or a full fledged world wide web online commerce store, we will take pride in meeting your needs. We have developed critical life saving multi-state applications that were used to deliver patients to the nearest trauma center while en-route (this application was also used in the Carolina's during several major hurricanes), applications that were used internationally to allow scientists to collaborate in the Human Genome Project (Chromosome viewers allowing scientists to obtain and update sequencing data), and developed immense intranet sites for large companies such as the Boeing Company- as well as helping local businesses establish themselves on the web. We excel at helping companies to share information and to achieve presence on the world wide web.

We have over 22 years of experience in web application development with rich user interface and design. We feel that we have the most technologically current tools available and are dedicated to keeping abreast of the ever changing new technologies at hand. Our expertise is at your disposal helping you to build a rich and compelling site.

W

e will strive to provide you with the best customer service possible. We will work with you to carefully build easy to use templates that you can use to add content to your site once it is done. We also offer customized training and consulting designed to help you self maintain and update your site. We will always be available to assist you along the way.
---
Database Connectivity and E-Commerce sites:
Please click on 'Connectivity' for information.